I wanted to be able to watch videos on my laptop or read books while I walked on my treadmill. The console on the treadmill had a cupholder and places to put ipods, etc., but no shelf to support a laptop or book.
So I made this desk/laptop stand/book holder to mount on my treadmill.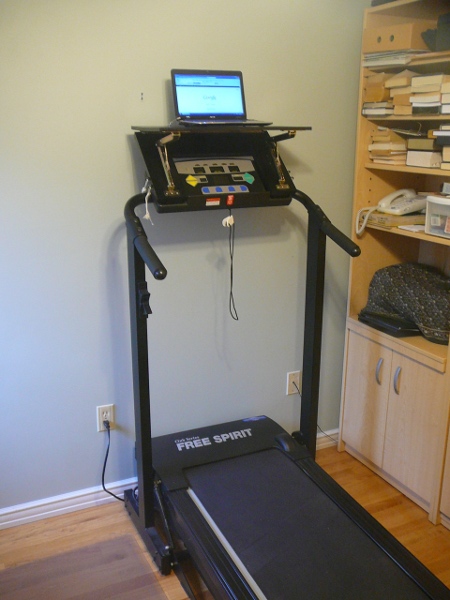 The design of this desk is chiefly remarkable for the method used to attach it to the treadmill. It is sturdy and simple, and should be applicable (with a little adaptation) to a broad range of treadmill makes and models.
Here's a photo of the console of my treadmill. There are indentations to either side of the controls, presumably for holding mp3 players, etc. (the indentation on the left has a space for a water bottle as well).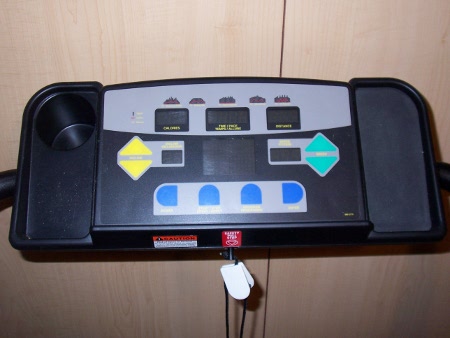 I glued together layers of plywood to build up "pucks" that would fit into these two indentations. This is what the pucks looked like before and after being placed in the indentations in the console: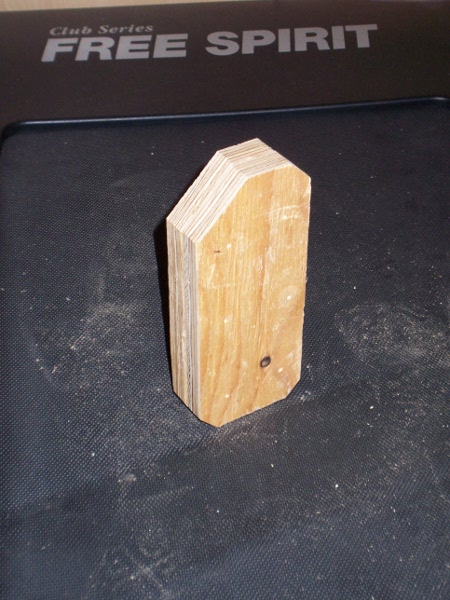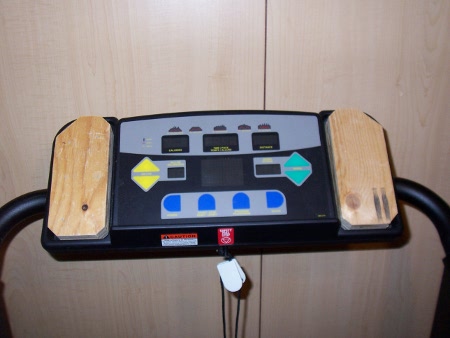 I glued the pucks to the underside of a piece of plywood to serve as a base for the desk: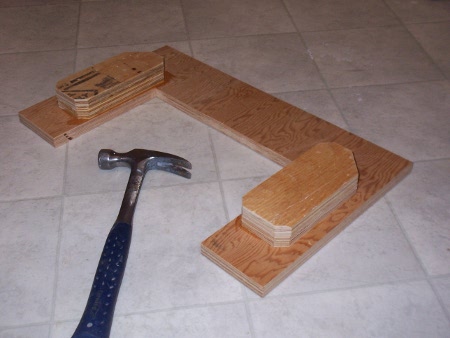 Using metal eyelets and nylon cord, I secured the base to the frame supporting the console with a trucker's hitch. (this photo was taken after the plywood was painted black).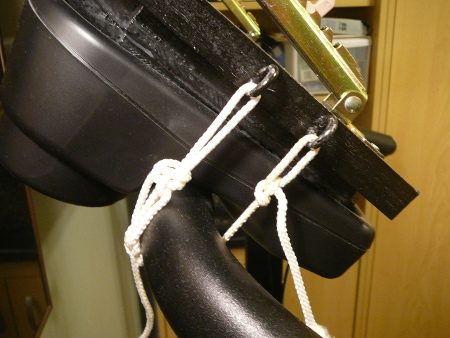 Once the problem of securely fastening the base to the treadmill console is solved, the actual desk can be as simple or complicated as you like. I opted to attach the desktop with a piano hinge and ratcheting folding brackets that allow the desk to be tilted to several angles from the horizontal. A fixed, non-hinged desktop would be cheaper and easier to build.